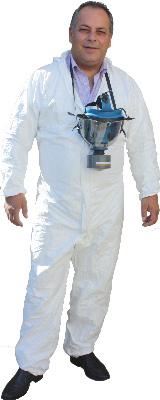 The man behind GG Pest Control is Mr. Georgios Georgiou, an Agricultural Engineer with certificate from the Department of Agriculture. GG Pest Control is based in Limassol, and we work in neighboring areas. We speak Greek, English, Czech and Russian.
GG Pest Control offers to protect your home or commercial space from any pests. We always use scientifically proven technologies and quality chemicals pairing it with our experience and expertise to beat your pest problems with optimized result.
We follow the current health-, environmental- and agricultural regulations of Cyprus and the European Union.
Whether you are having trouble with cockroaches, rats, mice, ants, flies, bed bugs or any other pest GG Pest Control will solve the pest problem for you.
For service and immediate attention: Call 99 03 68 72